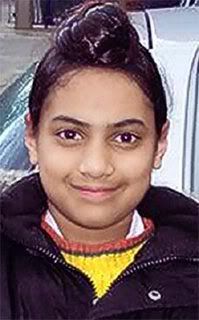 Hoshiarpur (Punjab), Apr 2: The mystery of an abandoned Indian child, who was found in London, has deepened with another family in Punjab laying claim to him.
The family, which hails from a village in Hoshiarpur District, says Gurinder went missing in France when they were traveling from Singapore to France via Malaysia.
"Everybody in our village and relations have recognised the child as our Gurinder. We have all the certificates and photographs to prove that the child is ours. We appeal to the Indian Government that they help us get our child back," said Kuldeep Singh, who claimed to be Gurinder's uncle.
Last month, a family in Aurangabad, Bihar, had claimed Gurinder was their lost son Sintu, who had gone missing from March 3, 2005 while playing outside his house.
The Hoshiarpur family has gone ahead and lodged a missing persons report with the local police, and demanded that the boy be reunited with his family.
The family is even ready to undergo a DNA test to confirm the child's identity.
"We will convey to the higher authorities and accordingly further investigations would be carried out," said Varinder Kumar, a police official.
Gurrinder Singh, who speaks only Punjabi, was found alone in Southall, West London sometime in March, saying his uncle had not returned after leaving him at a bus stop.
Speaking through an interpreter, the nine-year-old told the police he had been living in a three-bedroom house with his uncle, described as white and in his 30s -- for two to three years. (ANI)
http://www.topnews.in/another-indian-fa ... boy-229571